About Us
Roy's Driver & Rider Education has been providing quality drivers education classes for Maine residents for over 60 years for individuals looking to get their Maine drivers license or Maine motorcycle license. We offer Maine drivers license education classes year-round and Maine motorcycle license education classes seasonally.
We offer driver's education classes in Auburn, Bethel (Telstar High School), Brunswick, Freeport (Freeport High School), Gardiner (Gardiner Area High School), Lewiston, Livermore Falls, Readfield (Maranacook Community High School), Rockport (Camden Hills Regional High School), Turner, Waldoboro (Medomak Valley High School), and Wales (Oak Hill High School). We also provide private driving lessons, road test preparation lessons, road test vehicle rental, driver evaluations, and the basic rider course.
"With you at every turn" is our motto. We care about the quality of education that we give to our students. Our goal is to provide a driver education course to our students as cost effective as possible. We strive to perform these services in a timely and professional manner. We want our students to leave us with the knowledge that they need in order to be a good safe driver.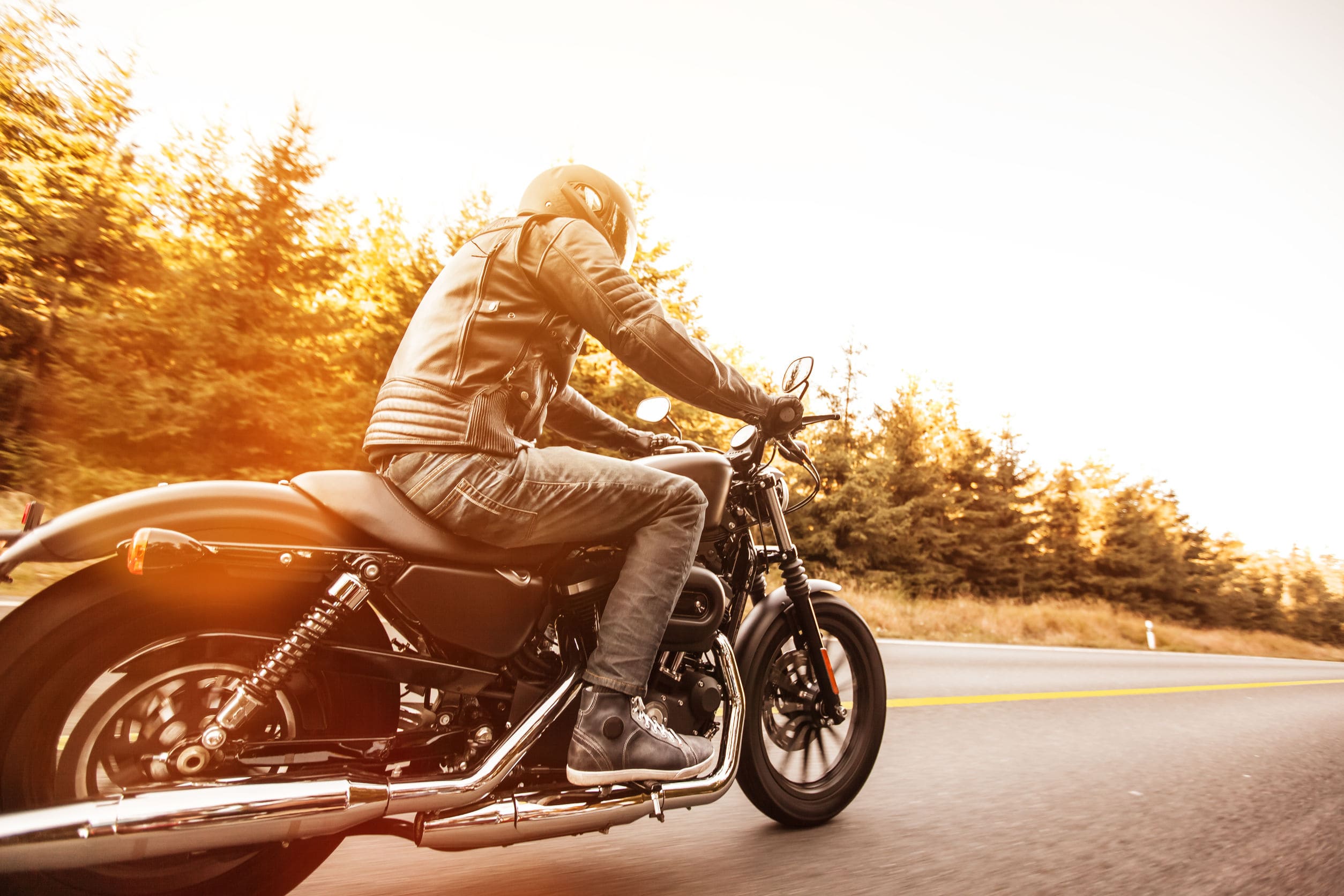 Larry – Owner / Class A Instructor
My name is Larry Caron and I am the owner of Roy's Driver & Rider Education. I grew up in this industry and I always knew it would one day become my career. I have been a licensed driver education instructor since 2002 and achieved my certification as a motorcycle instructor in 2003. In my commitment to placing safe drivers on the road, I went on to become an instructor trainer in 2007 for driver education. Then, in 2014 I decided to do the same for motorcycle training and became a nationally certified RiderCoach trainer. Over the years I have sought to expand my knowledge for driver and motorcycle education, traveling to Alabama for continued education, attending state conferences, and holding regular discussions with state representatives. This has taught me a great deal and has helped me to stay on top of the ever-evolving world of driver education.
My wife and I have been together for over 20 years and we have two young boys. Our two boys keep us busy with sports but we also enjoy traveling, hiking, and camping as a family. My business is family owned, oriented, and places a high value on education. My wife April has worked in general and special education for over 15 years and is now a school administrator in our community. Our boys have grown to see and share our commitment and passion for our careers in education.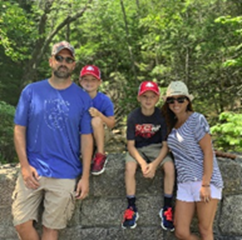 Kasey – Office Manager
Kasey Higgins has been with Roy's since January 2021. She has 5 children and enjoys spending time with them and watching them play their numerous sports. She also enjoys hiking, getaways to camp and watching her favorite hockey team, the Bruins.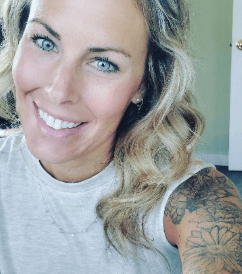 Shaun – Class A Instructor / Field Manager / Special Projects
Car: Black 2012 Toyota Camry
Shaun Hogan has been a Class A instructor with Roy's since 2015 and manages our Brunswick and Freeport locations along with the Brunswick/Freeport and Lewiston/Auburn area virtual classrooms. In addition to his teaching duties, he also trains our instructors, conducts quality assurance inspections, and oversees various special projects for the company. Shaun is a board member of the Maine Driver Education Association (MEDEA) and was appointed by the Secretary of State to serve on the 2022 BMV Technical Review Panel which is charged with developing the Chapter 9 Rules Governing Driver Education.
A U.S. Navy veteran, Shaun worked in the law enforcement and security sectors as a K-9 handler for over 10 years. He is also a certified high school Social Studies teacher and avid student of history. Outside of work, Shaun enjoys spending time with his fiancée Cassie, training with his dogs Shiloh and Kira, hiking, playing disc golf, and watching hockey games.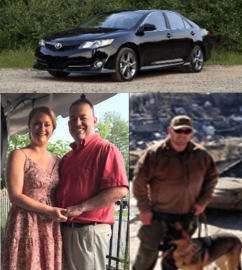 Dan – Class A Instructor / Field Manager
Car: Gold 2009 Toyota Camry
Dan Levasseur is a Class A certified driving instructor providing instruction in the classroom and on the road. Dan has been with Roy's Driver and Rider Education since the fall of 2016 and manages our Turner location.
Prior to teaching driver's education, Dan worked as a private contractor for FedEX where he not only delivered packages, he was also the Safety Coordinator for the company he contracted with. Dan was also an ice hockey official with many years of experience teaching prospective officials the basics of officiating. In his spare time Dan enjoys travelling with his wife Tammy and spending the summers on Long Lake in Naples. Dan has a son, two step-daughters and three grandchildren.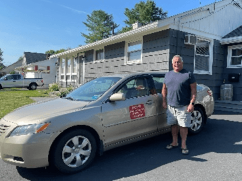 Jared – Class A Instructor / Field Manager
Car: Black 2012 Toyota Prius
Jared Farnum joined Roy's in 2019 and manages our Medomak Valley High School and Camden Hills Regional High School locations.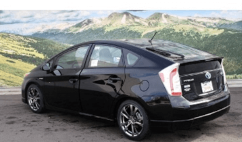 Darryl – Class A Instructor
Car: White 2014 Buick Verano
Darryl Oxton joined Roy's in 2019 and manages our Oak Hill High School location.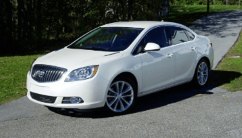 Mark – Class A Instructor
Car: White 2015 Subaru Outback
Mark Simonpetri was previously an instructor for a prominent Northern Virginia training academy where he taught pursuit and emergency response driving to police officers and recruits until his retirement in 2019. Mark has since relocated to Farmington, Maine where he now shares his skill and passion for driving with our great community here.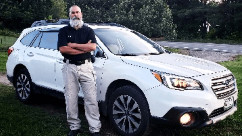 Pat – Class A Instructor
Car: White 2011 Honda Civic
Pat Madden joined Roy's in 2018 and manages our Lewiston location.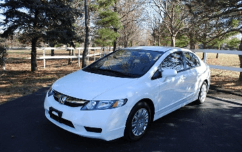 Paul – Class A Instructor
Car: White 2018 Toyota Corolla
Paul St. Pierre joined Roy's in 2013 and manages our Auburn location.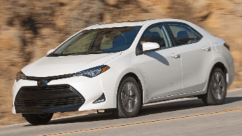 Tom – Class A Instructor
Car: Red 2017 Chevrolet Camaro
Tom Welch joined Roy's in 2016 and manages our Livermore Falls location.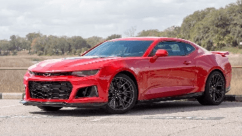 Gabe – Class A Instructor
Car: Silver 2016 Jeep Renegade
Gabe Irish joined Roy's in 2020 and instructs students in the Brunswick and Freeport areas.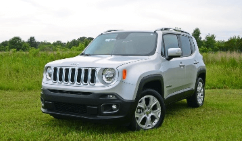 Sarah – Class A Instructorr
Car: Gold 2011 Toyota Camry
Sarah Clemmer joined Roy's in 2014 and instructs students in the Lewiston and Auburn areas.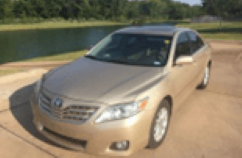 Dennis – Class B Instructor
Car: Black 2006 Toyota Corolla
Dennis joined Roy's in 1991 and instructs students in the Lewiston and Auburn areas.